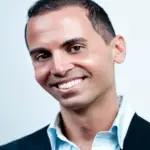 Welcome to the Parenting Teenagers Academy.
My name is Sam Miller and for the past 20 years I have been supporting families with their adolescents.
My mission is to help:
1. Teenagers transition into healthy, happy, self motivated, and responsible young adults.
2. Parents build better relationships with your son or daughter.
Some of the work I do includes helping your child:
Learn structure and discipline so they improve their behavior and become responsible
Improve their academics so they do better in school and establish good study habits
Become self motivated so they are no longer lazy and you no longer have to nag them
Deal with their anger or rebellious behavior so they are respectful and no longer defiant, disrespectful, or argumentative
Learn personal responsibility so they make better choices when facing drugs, alcohol, sex, dating, and partying
Learn life skills so they are more organized and establish healthier habits and fulfill their potential
Improve their communication skills so they can express their emotions in a mature and calm manner
Handle their ADHD or ADD symptoms so they can do better in school
Heal their depression or anxiety so they can become happier in life
Build their self esteem and confidence so they are not insecure, shy, antisocial, or withdrawn
Not become addicted to video games or technology so they have healthier habits
Prepare for college and their life when they leave home so they find a career and become successful and happy
Need Help With Your Teen?
Use these links to learn more about my coaching or counseling services.
Or email me direct: [email protected]
Below are some articles I have written that offer tips and advice:
Alcohol – How to talk to your teen about alcohol
Aggression Towards Mother – What to do when your child is being abusive
Anger – How to help your teen address their anger issues
Being Cool & Popular – How to talk to your teen about not being cool & popular
Boredom – How to talk to your teen when they are bored
Bullying – How to talk to your teen about bullying
Career & Life Purpose  – How to talk to your teen about building their future career & life purpose
Dating & Sex – How to talk to your teen about dating and sex
Daughter Attitude – How to deal with your teenage daughters attitude & rude behavior
Depression – How to talk to your teen when they are depressed
Drugs – How to talk to your teen about drugs
Hurt Feelings – How to talk to your teen if they have hurt feelings
Lying – How to address your teen when you catch them lying
Mean Daughter – 8 reasons why your daughter is being mean to you
Money – How to talk to your teen about being responsible with money
Out of Control – How to talk to your teen when they are out of control
Overweight – How to talk to your when they become overweight
Parent Teen Conflict – How to deal with your son or daughter in an argument
Partying – How to talk to your teen about partying
Rebellion – How to address teenage rebellion
School – Tips on how to address problems at school
Stealing – What to do if your teen is stealing
Technology Addiction – What to do if your teen is addicted to technology