Do you want the best for your child?
Do you want to see your child succeed in life?
Hi.
My name is Sam Miller and for the past 20 years I have been helping teenagers like yours become healthy, happy, and responsible young adults.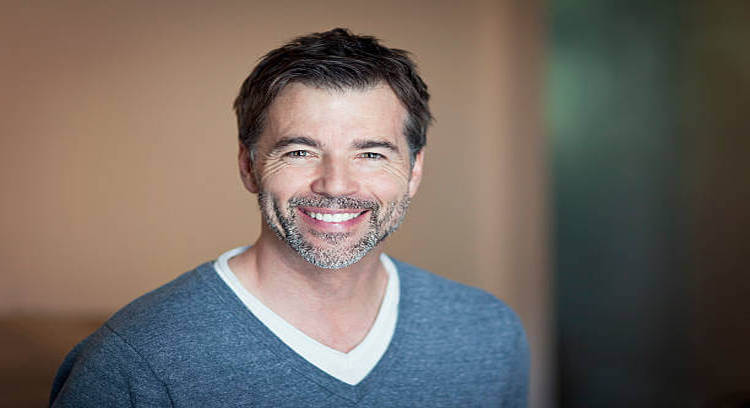 As a teen life coach, I help can help your child:
Get focused
Do better in school
Build more confidence
Find their career path
Make better choices
Become more responsible
Learn to communicate
Discover their passion and purpose
+ more
Whether your child is a "good kid" who just needs some help, or a "troubled teen" who has lost their way and needs some guidance, I can help.
Note: If your child is exuding negative emotional issues or poor behavior such as being defiant, disrespectful, moody, angry, argumentative, lying, or rebellious, please visit my teen counseling services.
TESTIMONIAL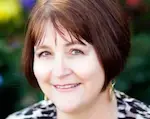 Before speaking with Sam my son was having a hard time in school and had lost interest in life. His confidence was at an all time low and I could see he was getting depressed and making poor decisions.
After working with Sam I started to notice an immediate change in my sons mood and his behavior started to improve. I no longer had to drag my son out of bed and started to see that he was becoming more responsible and doing better in school. He also helped me learn how to communicate more effectively and now my son actually listens to me. For anyone needing life coaching for their teenager I would highly recommend speaking with Sam.
– Jan
MY PHILOSOPHY
When it comes to coaching teenagers so that they will want to do better in school, make good decisions, become more responsible, etc., my philosophy comes down to two core ideas:
A. Teaching them to become self-motivated
B. Helping them find their purpose & meaning to life
A. Motivation
The first step in helping your child become a responsible young adult is to teach them how to become self-motivated.
When they are children, they rely on you the parent to be the driving force behind their life. But as they mature, they are going to need to learn how to become self-motivated so that they are now the driving force behind their life.
This is why many parents struggle with getting their kids to do their homework, clean their room, brush their teeth, and do all the things they need to do to become responsible and independent.
Because they are not self-motivated.
B. Purpose & Meaning
The second step in helping your child become a responsible young adult is to teach them how to find purpose and meaning in their life.
Because you have been the driving force in their life (up until now), your child has not had a reason as to "why" they should behave more responsibly.
So many parents struggle to get their kids to do the things they need to do and it's because most kids don't have a good reason as to "why" they should. They don't see what's in it for them.
However, once they identify their purpose in life, now they have meaning which will be the driving force (instead of you) as to "why" they will do their homework, clean their room, be more focused, and make better choices.
To summarize…
Your child is not lazy or unmotivated.
Just tell them that you are going to take them to the amusement park or out shopping and they will move at lightning speed.
The reason why most teenagers "look" lazy or unmotivated is because they have not associated all the things you want for them as a benefit from their perspective.
Once they make the connection, you will see your child become more focused and driven without you having to drag them every step of the way.
So if you want to…
Help your child become more driven, responsible, confident, and focused so that they make good decisions and become a healthy, happy, and successful young adult,
I can help.
HOW THIS WORKS
Step 1 – Contact me (at the bottom of this page) and schedule your free 20-minute consultation
Step 2 – After your free consult, if we determine that I would be a good fit then we will schedule your 90-minute intake session ($260).
During the "intake session" is where I will examine everything that is happening with your situation and then send you a written outline of what I think needs to be done to help you and your child.
Step 3 – After the intake session, if you agree with my suggestions then we can schedule our weekly 45-minute sessions (4 session packages run $515).
FAQ
1. Why should I choose you as our life coach?
Because…
I have been working with teenagers for 20 years and know how to help them become self-motivated so that they will begin doing all the things they need to be doing without you having to nag them.
However…
The best way to answer that is after your free consultation. During this call you can determine whether or not I am a good fit.
2. How much does this cost?
The initial 20-minute consult is free.
The first 90-minute intake session with written outline costs $260
Four weekly 45-minute session packages costs $515
*You will only purchase the four weekly sessions if you agree with my assessment after the intake session
3. How are payments handled?
Credit card through PayPal.
4. Do you accept insurance?
No.
5. How are sessions held?
Phone or Skype voice call only. No video chatting.
6. Do you offer in person sessions?
No.
For two good reasons:
A. Your child prefers speaking with me through phone or Skype.
B. Phone sessions makes it easier for us to connect allowing you and your child to speak with me from the comfort of your home, office, car, etc.
7. What happens if my teenager does not want to talk to you?
A. Put them on the phone and let them listen to me. I will do all the talking. 80% of the time they open up because I know what to say to them.
B. If they fall in the 20% and still don't want to talk, then I can at least coach you on how to deal with them.
8. How long does it take to see results?
This can vary depending on your circumstances.
However, I guarantee after our first session you will feel much better knowing that things are moving in the right direction.
9. What's the next step?
To inquire about a free consultation, fill out the contact form below. If you do not hear back from me within two business days (Mon – Fri), please feel free to email me again.