Dear parent,
Are you struggling with your teenager?
Are they out of control, lost, depressed, angry, unmotivated, or behaving poorly?
Have you lost your ability to communicate with them?
If so…I can help.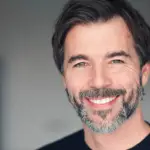 My name is Sam Miller and as the founder of the Parenting Teenagers Academy, my mission is to provide parents the best tools  to help them raise responsible, healthy, happy, and successful young adults.
For the last 15 years, as a teen counselor and coach I have been working with many troubled teens to help them address their emotions, solve their problems, and communicate more effectively so they can get back on track with their life.
I have worked with teenagers who are depressed, angry, addicted to drugs, defiant, have anxiety, withdrawn, lost, rebellious, lack motivation,  irresponsible, and more.
TESTIMONIAL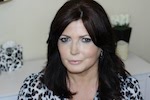 Before speaking with Sam I was truly at a loss and had no idea how I was going to help my son (16 years old). He had been ditching school, caught doing drugs, depressed, and was hanging around with the wrong crowd. Not only was I worried, but I felt guilty that I failed him as parent. I know a lot of his problems had to do with not having his father around.
After my sessions with Sam I instantly felt this relief come over me where for the first time I knew that everything was going to be okay. Once he began talking to my boy, I could see that his attitude completely shifted. I am so grateful for the work he does. He is a true healer! – Linda Hale
Here is how it works…
We have a free 30-minute phone consult to see if I would be a good fit.
After this call I recommend that we schedule two sessions with your child where my job is to earn their trust and get them to buy into wanting to work with me.
After these two sessions, then we can proceed with more ongoing sessions where I provide you updates via email so you can see how we are progressing.
FAQ
1. How much does this cost?
$100 per 45-minute session.
Credit card payments are managed via PayPal.
2. How are sessions held?
Phone or Skype.
3. What happens if my teenager does not want to talk to you?
A. Put them on the phone and let them listen to me. I will do all the talking. 85% of the time they open up because I know what to say to them.
B. If they fall in the 15% and still don't want to talk, then I can at least coach you on how to deal with them.
4. How long does it take to see results?
This can vary depending on your circumstances. However, I guarantee after our first session you will feel much better knowing that things are moving in the right direction.
To inquire about a free consultation, fill out the form below: