Learn Specific Tools On How To Handle Your Teenager
Want to learn how to talk to your teen so they listen to you?
Want your teen to be more respectful towards you?
Want your teen to do as they are told without nagging them?
If so…
Then I can help.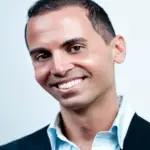 From: Sam Miller
Dear Parent,
Raising a teenager in today's world is quite difficult.
With things like social media, drugs, alcohol, sex, and other peer pressures that can be distracting your child from becoming a healthy and happy responsible young adult, your job as a parent is not easy.
In fact, it's almost impossible.
This is why I want to help you.
Many parents such as yourself are having a hard time communicating with their child which is causing a lot of conflict, stress, and separation in their home.
As a parenting coach, I can teach you specific tools on how you can talk to your child so they listen to you and do as they are told.
I can help you learn how to talk to your teen so that they:
Follow house rules
Do their laundry
Are more respectful
Pick up after themselves
Do their homework
Go to bed on time
And more.
So if you want to learn how to talk to your teen so that they listen to you, then sign up to my parent coaching program.
HOW THIS WORKS
Step 1 – Free Consult Call
First we will schedule a free consult call so I can learn more about your situation and we can determine if I would be a good fit.
Step 2 – Coaching Session
We will then schedule a time to speak where I will personally work with you on teaching you tools and strategies you can use to better handle whatever is going on in your family.
PRICING

First 30-minute consult is free
$125 each additional 1-hour session
FAQ
1. How are payments handled?
Credit card through PayPal.
2. Do you accept insurance?
No.
3. How are sessions held?
Phone or Video.
4. Where are you located?
I am in North Carolina (EST) and can work with anyone in the world.
5. How long does it take to see results?
It depends on the situation.
Usually one to two sessions is enough to bring immediate clarity to your situation so that you know exactly what is going on and what needs to be done to help your teen.
To request a free consult, please email me: [email protected]